Savory Steak Filet Salad
Posted by Oriana Shea on Monday, January 27, 2020 at 2:00 PM
By Oriana Shea / January 27, 2020
Comment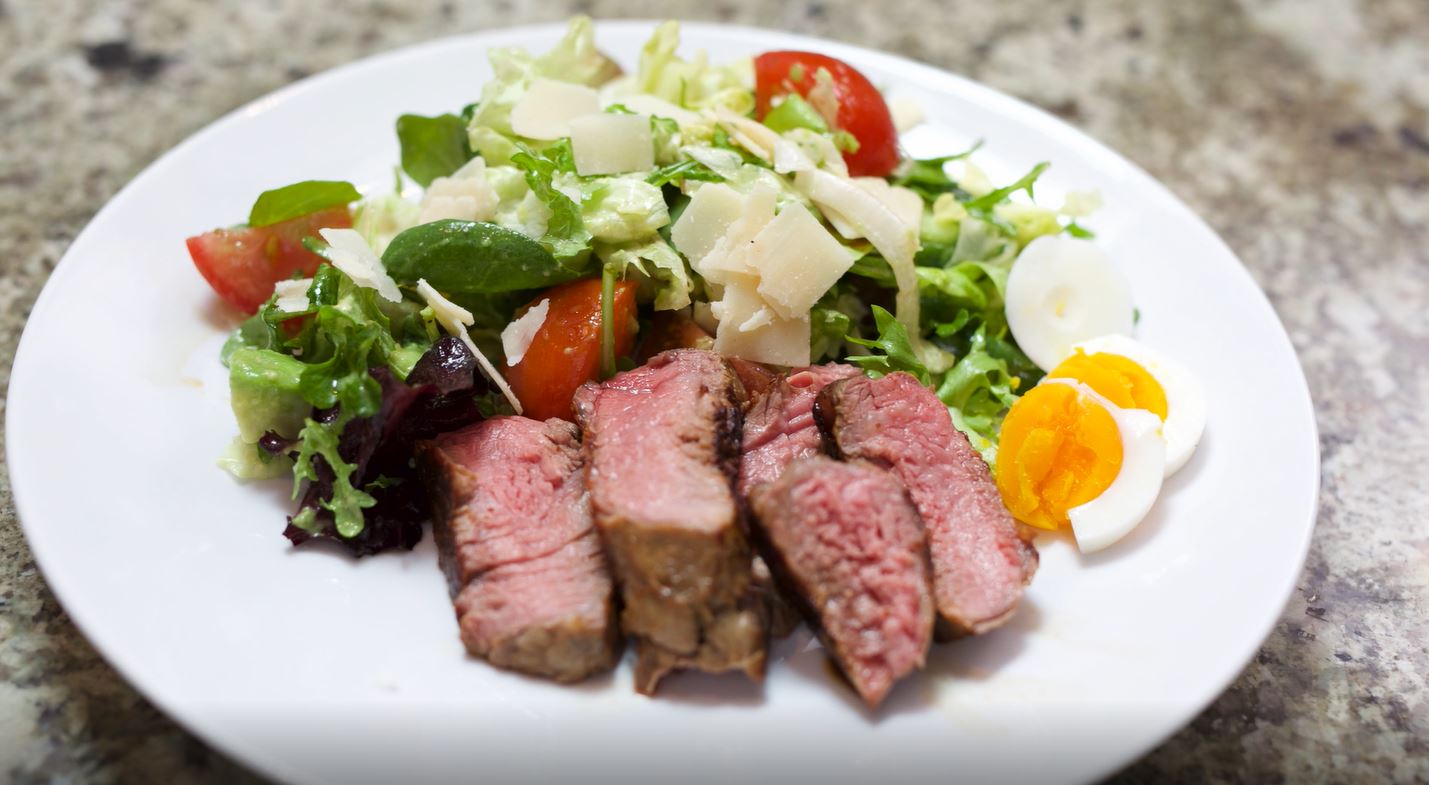 Serves 4 People (Adjust quantities below accordingly if you are feeding more or less)!
2 Beef Tenderloin Filets (About 1 1/2" thick)
1/2 Bag of Mixed Butter Lettuce or Spring Mixed Greens
1/2 Bag of Baby Arugula
4-5 Compari or Pearl Tomatoes (quartered)
1/2 Persian Cucumber (peeled and sliced)
1 Ripe Avocado (sectioned and diced)
2 Hard Boiled Eggs (sliced)
1/2 C (approximately) Shaved Parmesan Cheese
1/4 C Good Extra Virgin Olive Oil
1/2-1 Squeezed Lemon Juice (to taste)
Salt and Pepper to taste
---------------------------------------------------------------------------------------------------------------
Cook your filets in a cast-iron skillet. Make sure the skillet is hot before you put the filets in. I start with searing them on one side for at least 5 minutes then turn them over and cook them until they are about 130-135 degrees on a cooking thermometer. This will be medium-rare. Cook more or less to taste depending on how you like them.
Remove them from the heat when they are done and cover them to allow the fillets to rest for 5-10 minutes. While the filets are resting put your salad together.
Add the lettuces, cucumber, tomatoes, and avocados to a large bowl with most of the shaved parmesan.
Drizzle the olive oil, squeeze half a lemon first, add salt & pepper and toss. Don't over toss it or it will get soggy. Taste the lettuce to see if you need the other lemon half.
Place the salad on the plates.
Slice your filet and arrange 1/2 of the filet on each plate with the salad.
Top with 1/2 of the sliced egg and add a little more of the shaved parmesan to garnish.
Click HERE To See the Full Episode On YouTube!