Super Healthy Turkey Chili
Posted by Oriana Shea on Monday, January 27, 2020 at 9:31 AM
By Oriana Shea / January 27, 2020
Comment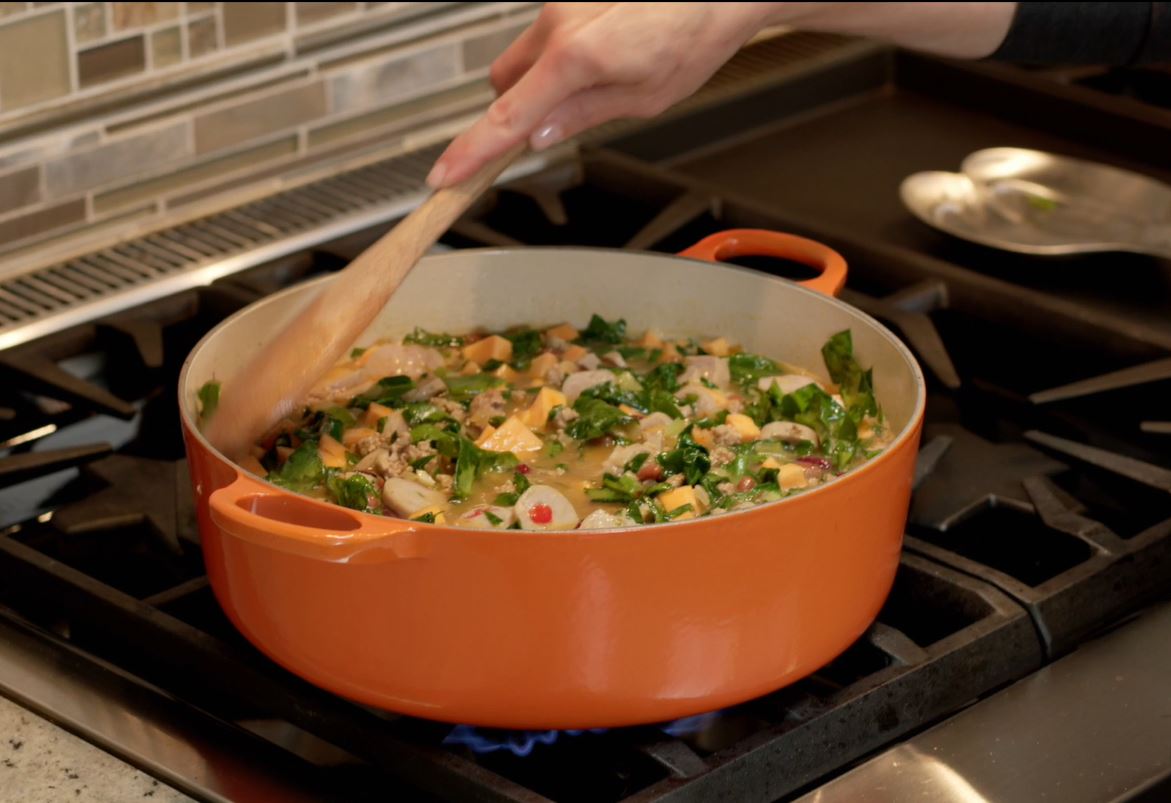 Super Healthy Turkey Chili. It's perfect for an easy and tasty weekday meal!
1lb Ground Turkey Meat

1 Package Diced Pancetta

1 Onion - chopped

3-4 Cloves of garlic - chopped

2 Celery stalks - chopped

1 - 6oz package of Baby Spinach - chopped

1 Large Sweet Potato or Yam - diced or cubed

3 - 4 Cups chicken broth

1 Can Organic Pinto Beans

1 Can Organic Kidney Beans

1 - 1.5 Tbsp Chili powder

1.5 Tbsp Cumin

1 tsp Paprika

1/4 tsp Cinnamon Powder

1 tsp Onion powder

2 - 3 links of Precooked Italian Chicken Sausage - sliced

1/4" thick Salt and pepper to taste or 1 tsp of Better Than Bouillon
-----------------------------------------------------------------------------------------------------------------
Sauté the chopped pancetta until browned then add the onion.

Lower the heat to medium and continue to cook for another 5-7 minutes.

Add the garlic and celery. Cook for 5 more minutes.

Add the ground turkey and break it up with the ingredients already in the pan then sprinkle all of the dry spices over the meat. Mix in the dry spices as you continue breaking up the ground turkey.

Once the turkey is cooked add your chopped spinach and mix it together.

As soon as the spinach is wilted add in the beans, sweet potato cubes, and sliced chicken sausage. Cover everything with the chicken broth. It should just cover all of the ingredients.

Cover and bring it to a boil then lower the heat to low and simmer for another 20-30 minutes. If you need to add salt you can use a teaspoon of Better Than Bouillon instead of salt to give it even more flavor.
Click HERE To See the Full Episode On YouTube!