What Is An iBuyer And Should I Sell My Home To One?
Posted by Oriana Shea on Wednesday, October 13, 2021 at 2:30 PM
By Oriana Shea / October 13, 2021
Comment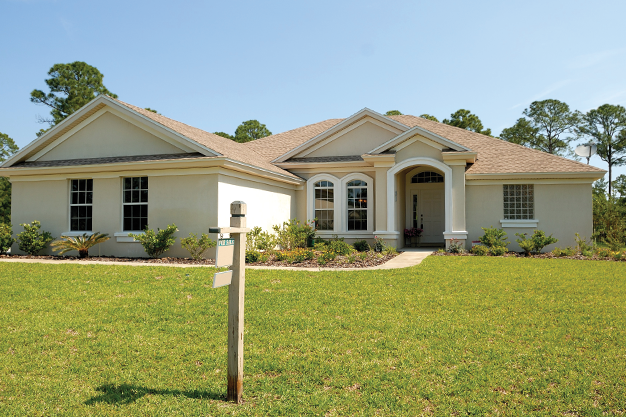 We've all seen the ads, "We Buy Your Home As-Is, In Any Condition!" or "We Buy Your Home for Cash!" But who is behind these alluring ads? These corporate entities are called are Instant Offer Companies, also known as iBuyers.
What Is An iBuyer?
iBuyers purchase real estate directly from Sellers using cash, Wall Street-backed funds, or venture-capitalist funds. iBuyers advertise a quick, no-hassle sale without the need for a traditional Real Estate Agent or having to pay a commission.
iBuyers use data and computer algorithms to determine an offer price that is commonly below the market price of a home listed on the Multiple Listing Service (MLS). If you are a Seller looking for a quick closing or a way around paying a REALTOR® commission, choosing to sell to an iBuyer may seem like an attractive option, but you could be trading your equity for convenience.
How Does The iBuyer Process Work?
The iBuyer process begins by generating an opening price. They then present that price to you before anyone sets foot in your home. This is called an Immediate Offer. The iBuyer puts all kinds of contingencies on the offer. After you accept the Immediate Offer, the journey to the actual offer, known as the Adjusted Offer, begins.
The Cost of Working with an iBuyer
The iBuyer sends representatives to see your property and conducts inspections. After that, they move to lift contingencies by ordering repairs to be made and/or adjusting the offer price. Big-name iBuyers such as Zillow, Opendoor, and Redfin typically charge fees between 6-12% in addition to service charges and the cost of repairs determined by their inspectors. This is much higher than the typical 5-6% REALTOR®'S commission and negotiable terms for repairs. These charges add up and come out of the price of your home, cutting into your net profit.
After buying your home, commonly for less than it's worth, the iBuyer then lists it on the open market and sells it for market value, pocketing your equity. On the other hand, a REALTOR® brings on-the-ground experience and understanding of the local market and its Buyers on Day One. Your Real Estate Agent can generate an actual market analysis, considering your home's upgrades and the difference within your local market. Your Agent then assists you, the Seller, with establishing an asking price, putting the control back in your hands, unlike the iBuyer.
Should I Sell My Home to an iBuyer? - The Bottom Line
Regardless of the buzz around iBuyers, Sellers are still choosing to pass on them, and typically prefer to work with an Agent instead. A recent report by Redfin shows iBuyers purchased just 0.3% of the homes sold in the fourth quarter of 2020.
Still debating whether the iBuyer process is right for you? Let us, the Oriana Shea Group, help you find the best option for selling your home. We'll show you all the fees associated with the process and run the numbers for both scenarios. Simply Click Here to schedule your free consult or call us at (562) 270-1775. There is never any pressure or hassle with us!
Call (562) 270-1775 Today or Contact Us HERE!