Zucchini Croquettes
Posted by Oriana Shea on Monday, January 27, 2020 at 9:39 AM
By Oriana Shea / January 27, 2020
Comment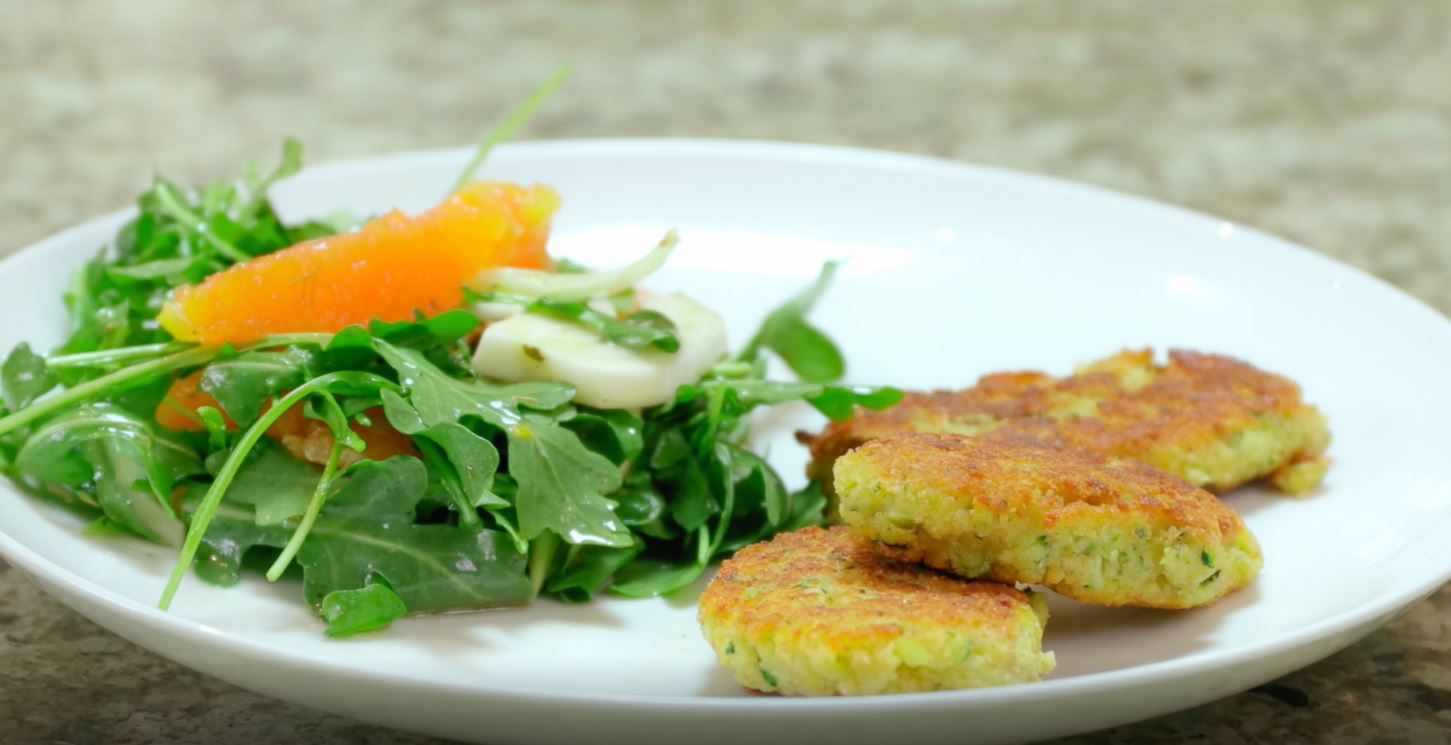 2 Medium Zucchini or 3 Small Zucchini

2 Eggs

2 Cloves Fresh Garlic chopped finely or grated

2 Tbsps Ricotta Cheese 2 Tbsps Flour

2-4 Tbsps Parmesan Cheese

3/4 Cup Breadcrumbs (add more as needed)

3 Tbsps Olive Oil (add more as needed)

Salt and Pepper to taste
----------------------------------------------------------------------------------------------------------------
Grate the zucchini and put a handful at a time into a cheesecloth. Squeeze as much water as possible out of the zucchini using your hands and the cheesecloth. Repeat until you have squeezed most of the water from all of the zucchini.

In a bowl combine the zucchini, eggs, grated or chopped garlic, ricotta cheese, flour, 2 tablespoons parmesan cheese, a 1/4 cup of the breadcrumbs, salt, and pepper to taste. You want the consistency to be just thick enough to hold together into a small patty. If you need to thicken it up a bit just add a little more of the breadcrumbs.

In another bowl combine the remainder of the breadcrumbs and 2 Tbsps of parmesan cheese. Take the patties and coat them in the breadcrumb and parmesan mixture. Heat 2-3 tablespoons of olive oil in a pan on high heat. Once the oil is hot place the breaded zucchini patties in the oil. Cook until they are golden and using a spatula and fork carefully flip them over. They should be golden when done. Place on a rack or a plate with paper towels.
Arugula and Fennel Salad
1 Bag of Baby Arugula

1 Head of Fennel chopped into 1" pieces

1 Blood Orange - peeled and chopped into large chunks

2-3 Tbsps Good Extra Virgin Olive Oil

1/2 Lemon

Salt and Pepper to taste
Combine arugula, fennel pieces, and orange pieces in a bowl. Drizzle the olive oil over the salad then squeeze the half lemon and add salt and pepper. Toss and serve!
Click HERE To See the Full Episode On YouTube!